Only two more weeks to make the switch to eManga! Get a free ebook when you do!
Looking for your next manga fix? Use the code MANGAFIX on your next eManga purchase and get 10% off! Good till 09/27.
Now onto our digital round up!
Lies Are A Gentleman's Manners: Brash med student Jonathan has been stealing drugs from his school's hospital and selling them to his classmates! When a sly professor discovers his racket, Jonathan agrees to a physical relationship in exchange for keeping mum. But what happens when a simple business transaction turns into a heated almost-love affair?Lies are a Gentleman's Manner reveals the devilishly dirty secrets of the high-society set! With appearances to uphold and family legacies to honor, any "extracurricular" activity must be kept hush-hush. But can a man with a doting wife, a darling child, a spoiled lover and a sordid past truly get the balance right?
S&M Vol. 1: Makoto has tried to live his life so that he'd have no regrets. Today, he's a happily married family man in a position of respect at work. Little does he know that his seemingly spotless past is going to serve him up as the main course for one woman's revenge.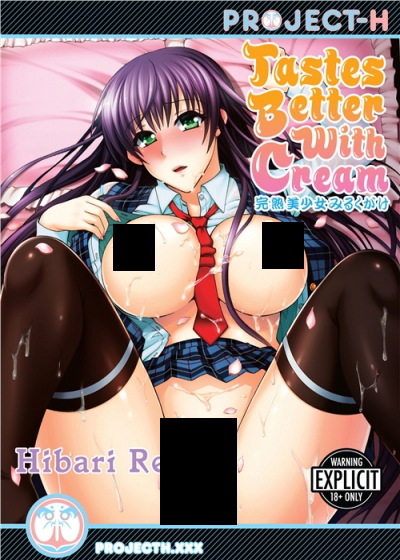 Tastes Better With Cream: Boob is the word and sex is the game in this hot and love-crazed volume! From the author, Rei Hibari, comes a collection of eleven shorts all published in Japan's ever popular Puromero Magazine. Filled with big breasts and oddball love stories, come and delve into a world where twins share their sexual  sensations, where a faithful girlfriend would do anything…and anyone to uphold her boyfriend's honor, and where a jerk and a hussy come together and confess their love to each other! So, what're you waiting for? Come and delve into a world where everything tastes better with cream!
Heretic Monk Vol. 1: 

"My name is Heretic Monk… I can see your past life!"


To know what the future holds is the desire of many, but what if it's the past which dictates your destiny? Corrupt politicians, criminals and terrorists–all fall under the scrutiny of Heretic Monk. With his ability to see into even the darkest of souls, his brand of justice is swift… and non-negotiable.
"In this world, after all, what goes around comes around… We'll all ultimately be punished for our wrong-doings."